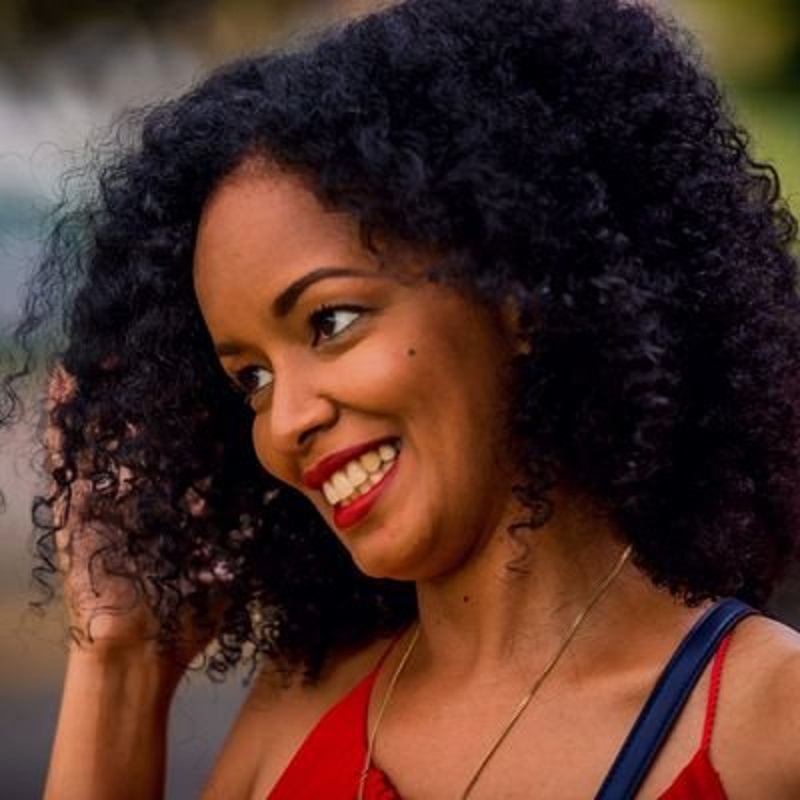 – de Sarvadore Serra –
Su papiamentu,  o papiamento, est una  limba crèola chi si faeddat in su Caribe olandesu. Est sa limba prus faeddada in sas Ìsulas ABC, e tenet status ufitziale in Aruba e Curaçao. Est reconnota fintzas in Bonaire dae su guvernu olandesu.
Su papiamentu si basat mescamente subra de su portughesu, ma tenet influèntzias medas dae s' olandesu e dae s' ispagnolu. Pro more de sas simigiàntzias lessicales intre su portughesu e s'ispagnolu, benit male a distìnghere s'orìgine sua. Mancari b'apat teorias diferentes, oe  su prus de sos linguistas  pensant chi custu idioma apat tentu orìgine  dae sas costas africanas otzidentales, ca s'assimìgiat meda a su  crèolu de Capu Birde e a su  crèolu de Guinea-Bissau .
Istòria
Sas origines istòricas pretzisas de su papiamentu galu non las ant istabilidas. De seguru est de arrampile  ibèricu, ma sos istudiosos si gherrant cando b'at de istabilire si  protzedit dae su portughesu o dae s'ispagnolu. Sos ligàmenes istòricos, su vocabulàriu de base e sos caràteres gramaticales chi su papiamentu cumpartzit cun su  crèolu de Capu Birde  faghent pensare chi sos ingredientes de base siant portughesos,  e chi àteras influèntzias  siant bènnidas prus a tardu (sèculos 17  e 18, rispetivamente).
Su nùmene etotu de sa limba benit dae papia o papear ("tzarrare", "arresonare"), una paràula presente  in portughesu e in s'ispagnolu collochiale.
S'Ispagna at reclamadu su domìniu suo in sas ìsulas  in su sèculu  15, ma si nd'est interessada pagu  a pustis de sa derrota cun sos olandesos in sa  Gherra de sos 80 annos. Sos mercantes portughesos ant cummertziadu meda in sas Ìndias otzidentales,  e, cando b'est istada s'Unione cun sa Castìglia, custu cummèrtziu s'est ispainadu  a sas Ìndias otzidentales castiglianas, ca sos res ispagnolos  favoriant su movimentu lìberu de sa gente. In su  1634, sa  Cumpangia Olandesa de sas Ìndias Otzidentales at leadu possessu de sas ìsulas, tramudendeˑnche a fortza a  continente sa pagu populatzione  arawak e ispagnola chi bi fiat abbarrada, e trasformendeˑlas in su fulcru  de su cummèrtziu olandesu de sos iscravos  intre s'Àfrica e su Caribe.
Sa prima proa de s'impreu difusu  de su papiamentu in Aruba si podet bìdere in sos documentos ufitziales de  Curaçao in su cumintzu de su sèculu 18. In su sèculu 19, su prus de sas publicatziones  in sas ìsulas  (fintzas sos libros de iscola e sos libros sacros romanos catòlicos) fiant in papiamentu. Su primu cotidianu in papiamentu l'ant publicadu in su 1871 e si intitulaiat Civilisado (Tzivilizadu).
Ligàmenes linguìsticos e istòricos cun su crèolu de sa Guinea Portughesa Arta
Sos ùrtimos istùdios subra de s'orìgine de custa limba  pertocant mescamente sas relatziones linguìsticas e istòricas  intre su papiamentu e su crèolu de sa Guinea Portughesa Arta comente lu faeddant in s'ìsula  Santiago de Capu Birde e in Guinea-Bissau e Casamance. Tenende contu de sas cumparatziones  fatas dae Martinus (1996) e Quint (2000), Jacobs (2008,  2009a, 2009b ) defensat s'ipòtesi chi su papiamentu siat unu derivadu relessificadu de cussu crèolu, mòvidu dae Senegambia a Curaçao in sa segunda medade de su sèculu 17, cando sos olandesos controllaiant  su portu de  Gorée, pròpiu suta  de sa punta de sa penìsula  de Capu Birde. In Curaçao custa variedade at tentu cambiamentos internos, ma fintzas influèntzias  in totu sos elementos de sa gramàtica (mescamente in su lèssicu) pro more de su cuntatu cun s'ispagnolu  e, mancari prus pagu, cun s'olandesu  e cun una variedade de sas limbas  kwa e bantu. Nointames custos cambiamentos, s'istrutura morfosintàtica de su papiamentu  est galu a curtzu meda a su crèolu chi amus mentovadu.
Status presente
Medas de sos chi faeddant in papiamentu sunt multilìngues e sunt bonos a faeddare fintzas in olandesu, inglesu e ispagnolu. Custu idioma est limba ufitziale  de Aruba dae maju de su 2003.  In sas primas Antillas olandesas (chi in cussu tempus includiant Bonaire, Curaçao, Saba, Sint Eustatius e Sint Maarten) est devènnidu limba ufitziale su 7 de martzu de su 2007. A pustis chi ant iscontzadu custu ente polìticu, su status ufitziale de sa limba l'ant cunfirmadu in su Caribe olandesu formadu a nou (parte de s' Olanda propiamente definida, cun Bonaire, Saba e Sint Eustatius),  finas a su primu de ghennàrgiu de su 2011; dae tando, Bonaire est s'ùnicu tretu  de su Caribe olandesu in ue est reconnotu.
     Oe in die custa limba est influentziada dae s'ispagnolu venetzuelanu e dae s' inglesu americanu. Su càmbiu de còdighe e sos prèstidos lessicales intre papiamentu, ispagnolu, olandesu e inglesu sunt cosas de cada die pro sos faeddadores nativos. B'at gente chi custu lu bidet comente una minetza  a s'isvilupu venidore de s'idioma, cunforma a una ideologia linguìstica chi punnat a sarvare su "sentimentu" autènticu africanu o crèolu de sa limba.
Latinos Americanos medas de Venetzuela, Colòmbia e Caribe Ispagnolu chi si nche sunt tramudados a Aruba, Bonaire o Curaçao detzident  de imparare su papiamentu ca est prus pràticu in sa vida de cada die. Pro sos ispanòfonos, est prus fàtzile de imparare cussu  chi non s'olandesu, ca tenet paràulas ispagnolas e portughesas medas.
Distributzione e dialetos
Su papiamentu tenet suos dialetos printzipales, unu in Aruba e unu in Curaçao e Bonaire, cun diferèntzias de lèssicu e de intonatzione. Carchi diferèntzia b'est fintzas intre Curaçao and Bonaire.
Su papiamentu chi faeddant in Aruba s'assimìgiat de prus a s'ispagnolu. Sa diferèntzia prus notàbile intre sos duos dialetos est dada dae sa pronùntzia de su nùmene. In Bonaire and Curaçao ant seberadu un'ortografia basada in sa fonologia, cando chi in  Aruba tenent un'ortografia basada in s'etimologia.  Paràulas medas  in Aruba agabbant cun sa  "o" cando chi sa matessi paràula agabbat cun sa  "u" in Bonaire e Curaçao. E fintzas  in Curaçao, s'impreu de sa finale in "u" est galu prus pronuntziadu in sa populatzione ebrea sefardita. Gasi etotu, b'at fintzas una diferèntzia  relativa a s'impreu  de "k" in Bonaire e Curaçao e "c" in Aruba.